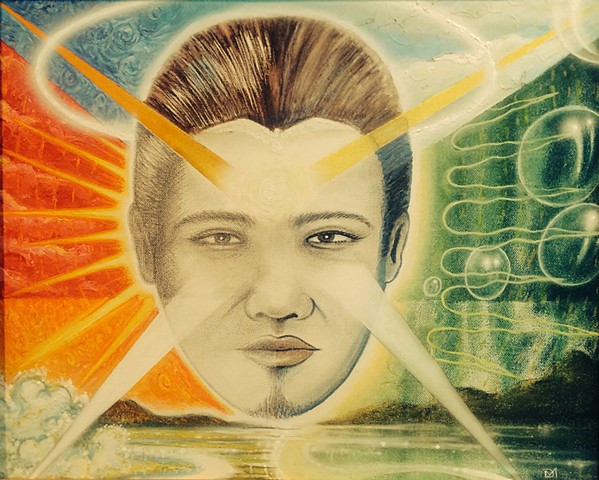 My visual Experience started in the border town of Cd. Juarez, Mexico.
When I started painting I was only interested in making traditional landscapes and portraits of Rock n' Roll Legends on black velvet.   After I moved to Los Angeles I began to evolve as an artist and
I became interested in many techniques such as airbrush, silkscreen and printmaking.  I worked with metal, paper, canvas, synthetic panels and ceramic tiles.  My intention has become to create works of art that draw the  viewer into contemplation and engage them in finding a meaning.
I work with different styles in a combination that represents my point of view.  I paint my vision of the environment using the experience of the past to create a conversation with my reality.
Images in my artwork are from my feelings of confusion, struggle, and faith.  Elements of repetition to express the continuing occurrence of similar events.  Memories of the past...Visions of the future.